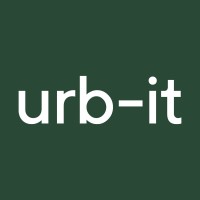 Urb-It will aid Yodel in reducing its carbon footprint in the UK by delivering through pedal power
URB-IT IS ANNOUNCED AS YODEL'S UK NATIONAL PARTNER
Urb-It will aid Yodel in reducing its carbon footprint in the UK by delivering through pedal power
London, 26th August 2021 - Green logistics provider, and Certified B Corporation, Urb-it, has been chosen by independent parcel carrier Yodel as one of its national partners in the UK. Urb-it will now lead Yodel's sustainable last-mile delivery efforts, helping the carrier bring convenient and emission free deliveries to its customer base nationwide. This is in line with Urb-it's nationwide city-centric efforts to reduce pollution, congestion and increase brand awareness of sustainability. Urb-it will leverage its technical logistics platforms and robust customer service channels to achieve this; through electric-assisted cargo bikes, trikes and quadbikes using its network of last-mile micro-hubs.
The recent announcement is a result of a successful Q2 trial period between both parties, which saw Urb-it deliver large parcel volumes and gain wide geographical coverage at a rapid pace. Commencing in London, the logistics players combined to promote greener and more efficient deliveries - while delivering an enhanced, smart shopping experience for local consumers.
As pandemic imposed lockdowns remained in place throughout the UK, the demand for quick, hassle-free deliveries rose exponentially. Operating out of local micro-hubs, Yodel and Urb-it capitalised on this growing trend whilst continuing to strengthen their green route practices and promote emission free deliveries via Urb-it's modern fleet of cargo bikes.
Mike Hancox, CEO of Yodel said: "As a key operator in the logistics sector, we take our environmental responsibility very seriously and a proactive approach to becoming more eco-friendly is key in all our decision making. We are extremely excited to announce we are partnering with Urb-it to expand our urban bicycle delivery offering, supporting the UK's Clean Air Zones in our last mile deliveries. This partnership is a step towards continuing to reduce our carbon footprint, offering our customers greener services and contributing to Britain's 2050 net zero emissions target."
Sébastien Potts, UK Country Manager, Urb-it commented: "Urb-it's model is built on helping retailers and carriers operate more sustainably and efficiently. From the outset of our trial with Yodel, I was confident that we would deliver on our promise and provide a fast, reliable, and sustainable delivery solution built around their requirements. Our skilled operations team, dedicated courier community have been core to our success with Yodel, and over the next few months, we will continue to make sizeable smart investments in our team, vehicle fleet and technology to bolster our delivery capability. We are very excited to leverage our sustainable delivery capabilities as Yodel's national partner on the last-mile."
Thanks to the success of the London trial, Urb-it and Yodel will look to expand their sustainable operation to other major UK cities including Bristol, Manchester, and Liverpool.
For more information, please contact
Kevin Kviblad, CEO
E-post: kevin@urbit.com
Phone: +46 76 310 28 39
Följande dokument kan hämtas från beQuoted
Urb-it-Yodel-partnership-20210826.pdf
About Yodel:
UK independent parcel carrier, Yodel, handles over 190 million parcels every year and has a relationship with 85 per cent of the UK's top retailers. The company is headquartered in Liverpool and has over 50 locations across the UK, including three central sorts and over 47 customer delivery depots. Through its sister company, Arrow XL, Yodel can also offer a two-man service for white goods and large items up to 120kg.To find out more visit www.yodel.co.uk
About Urb-it:
Urb-it is a Swedish logistics company and Certified B Corporation™. Powered by a robust technical platform, and its community of dedicated Couriers. Urb-it offers a customer-centric end-to-end fulfilment service for e-commerce, retail, and the on-demand market. The company today operates in the UK and France and works with leading European brands.


The company's mission is to transform logistics with a human service that fights for the health of cities. Delivering the last-mile exclusively on foot, bike or with cargo-bikes, Urb-it aims to reduce air pollution, noise pollution and congestion in Urban areas, while providing a delivery service that exceeds customer expectations. Urb-it's Couriers are carefully recruited and trained by Urb-it to provide excellent client service.

The solution is available to merchants via direct API-integration as well as through a range of leading transport management systems. Services include delivering the same-day, next-day, nominated day and returns and can be fulfilled both from the merchant's online store and physical store network. www.urb-it.com


The Company's Certified Adviser is Mangold Fondkommission AB who are reachable on +468- 503 015 50 or CA@mangold.se.