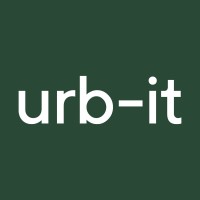 URB-IT AB (PUBL) YEAR END REPORT, JANUARY - DECEMBER 2020
Financial development during the period January - December 2020
· Net sales for Urb-it AB (publ), mentioned below as "the Company" or "Urb-it", amounted to KSEK 12 558 (KSEK 4 429) during the period.
· Operating loss was KSEK -56 949 (KSEK -46 547).
· Loss before tax totalled KSEK -64 942 (KSEK -47 669).
· Loss per share attributable to owners of the Parent Company amounted to SEK -0,44 (SEK -0,42).
During 2020 growth of Net Sales was 184 %. The increased loss compared to previous year was mainly due to the following circumstances. A severe strike in the public transportation systems during Q1 in France resulting in a high increased costs per delivery. The Covid-19 lock down starting in March, the volumes increased severely but at a high cost. Furthermore, the company Increased its marketing costs to support future growth and the closing down of the Swedish operation also added some extra costs.

Financial development for the period October - December 2020
· Net sales for Urb-it AB (publ) totalled KSEK 4 282 (KSEK 1 615) for the period October -December 2020.
· During the period, the operating loss amounted to KSEK -13 501 (KSEK -13 009).
· Loss before tax was KSEK -18 218 (KSEK -14 582).
· Loss per share attributable to owners of the Parent Company amounted to SEK -0,12 (SEK -0,13).
In the 4th quarter, Net sales grew by 165 % (excluding the Swedish oper, 221%) the increased operating loss was primarily due to increased ramp-up costs in France to prepare for future growth (Net Sales increase 305%). Sweden decreased their loss due to the decommission which occurred earlier during the year.
Significant events during the fourth Quarter of 2020

· In the second week of November, Urb-it earns B Corporation certification due to its impact and continuous innovation in sustainable logistics. Urb-it
now joins the fast-growing movement of more than 3500 certified B Corporations across 150 industries in 74 countries including companies like Patagonia, Ben & Jerry's, and The Bodyshop.
· Urb-it entered into a strategic partnership with leading order management platform Fluent Commerce. Together, Fluent Commerce and Urb-it
will allow retailers to craft a seamless and sustainable omni-channel experience for their customers.
· Urb-it welcomes the partnership with SmartFreight to bring retailers a sustainable and intelligent transport management solution.
· Urb-it partners with Primis Communications to offer leading European retailers a revenue generating post-purchase experience.
· In December, a directed equity issue was decided by the board, provided the approval of a shareholder's meeting,, bringing in 82 MSEK to Urb-it. The issue will result in the number of shares increasing with 41 000 000 shares to 194 229 084 shares and the a share capital increase by 5 026 773,25 SEK to 23 813 306,45 SEK.
· Urb-it, and multichannel shipping, order and stock management provider Despatch Cloud have announced a new partnership to offer retailers a streamlined eCommerce experience. The collaboration will allow retailers to have a fully integrated order and inventory management solution, with added sustainable delivery capability.
· Urb-it, and e-commerce fulfilment and distribution specialists Ecom Hub enters a partnership to offer retailers an end-to-end solution for green fulfilment and distribution on the last-mile in London.
Significant events after the end of the Quarter

· Jan 12th, an Extraordinary General Meeting (EGM) was held and the EGM approved the board decision of a directed new issue of 41 000 000 shares at a price of 2 SEK per totalling to 82 MSEK.
· Urb-it partnered with French postal service giant 'Le Groupe La Poste' to provide zero carbon last-mile deliveries to consumers in Strasbourg
· Urbit expanded to Cambridge, UK through a new partnership with food delivery company Foodstuff to offer convenient, last-mile zero-emission deliveries.
· Urb-it AB and postal service giant Le Groupe La Poste agreed to expand their operation to Paris to provide zero-carbon last-mile deliveries and seek to reduce the city's growing c02 emissions. The latest announcement comes off the back of a successful collaboration and rollout period in the French City of Strasbourg at the beginning of 2021.
For more information, please contact
Kevin Kviblad, CEO
E-post: kevin@urbit.com
Phone: +46 76 310 28 39
Följande dokument kan hämtas från beQuoted
2021-02-26-Urb-it-AB-publ-Year-end-Report-2020.pdf
About the Company
Urb-it offers a flexible, quick, personal and eco-friendly delivery alternative to consumers and retailers in big cities. As of today, Urb-it exists in Stockholm, London, Paris, Lyon & Strasbourg. For more information visit: www.urb-it.com.
The Company's Certified Adviser is Mangold Fondkommission AB who are reachable on +468- 503 015 50 or CA@mangold.se.
This information is such information that Urb-it AB (publ) is required to disclose in accordance with the EU Market Abuse Regulation (MAR). The information was submitted, via the above-mentioned contact person, for publication on 26th February 2021.