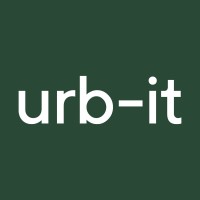 URB-IT AB (PUBL) QUARTERLY REPORT, APRIL - JUNE 2021
2021 SUMMARY
Financial development during the period April - June 2021 (equiv. quarter pr. year)
· Net Sales for Urb-it AB (publ), mentioned below as "the Company" or "Urb-it", amounted to KSEK 5 930 (KSEK 4 168) during the period.
· Operating loss was KSEK -17 837 (KSEK -16 290).
· Loss before tax totalled KSEK -18 112 (KSEK -22 044).
· Loss per share attributable to owners of the Parent Company amounted to SEK -0,09 (SEK -0,17).
During Q2 2021 growth of Net Sales was 42%. Excluding the decommissioned Swedish operations the growth was 65%. The increased loss compared to previous year was mainly due to, increased cost for infrastructure and strengthening of organization to support growth in Net Sales in France & UK.
Significant events during the second quarter of 2021
· In May, Urb-it expands with Colis Privé to offer zero-emission deliveries in the City of Lyon.
· Urb-it continues UK growth with the latest expansion into Manchester
· Urb-it launches its sustainable delivery service in Bordeaux in June.
· In June, Urb-it and Amazon Logistics enter a partnership to deliver their products in Paris.
· Urb-it and Alibaba Group enter a partnership to bolster AliExpress' delivery capability in France
Significant events after the end of the second quarter
· B Corps Urb-it and Freestar are partnering to bring zero-emission non-alcoholic beer deliveries to London
· Lyreco chooses Urb-it for green deliveries in France.
For more information, please contact
Kevin Kviblad, CEO
E-post: ir@urbit.com


Följande dokument kan hämtas från beQuoted
Urb-it-AB-publ-Interim-Report-Qtr2-2021.pdf
About the Company
Urb-it is a Swedish logistics company and Certified B Corporation™. Powered by a robust technical platform, and its community of delivery assistants, Urb-it offers a customer-centric end-to-end fulfilment service for e-commerce, retail, and the on-demand market. The company today operates in the UK and France and works with leading European brands.
The company's mission is to transform logistics with a human service that fights for the health of our cities. Delivering the last-mile exclusively on foot, bike or with cargo-bikes, Urb-it aims to reduce air pollution, noise pollution and congestion in Urban areas, while providing a delivery service that exceeds customer expectations. Our delivery assistants are carefully recruited and trained by Urb-it to provide excellent service.
The solution is available to merchants via direct API-integration as well as through a range of leading transport management systems. Services include delivering the same-day, next-day, nominated day and returns, and can be fulfilled both from the merchant's online store and physical store network. www.urb-it.com
The Company's Certified Adviser is Mangold Fondkommission AB who are reachable on +468- 503 015 50 or CA@mangold.se.
This information is such information that Urb-it AB (publ) is required to disclose in accordance with the EU Market Abuse Regulation (MAR). The information was submitted, via the above-mentioned contact person, for publication on 27th July 2021.